Tom Ryan FWCF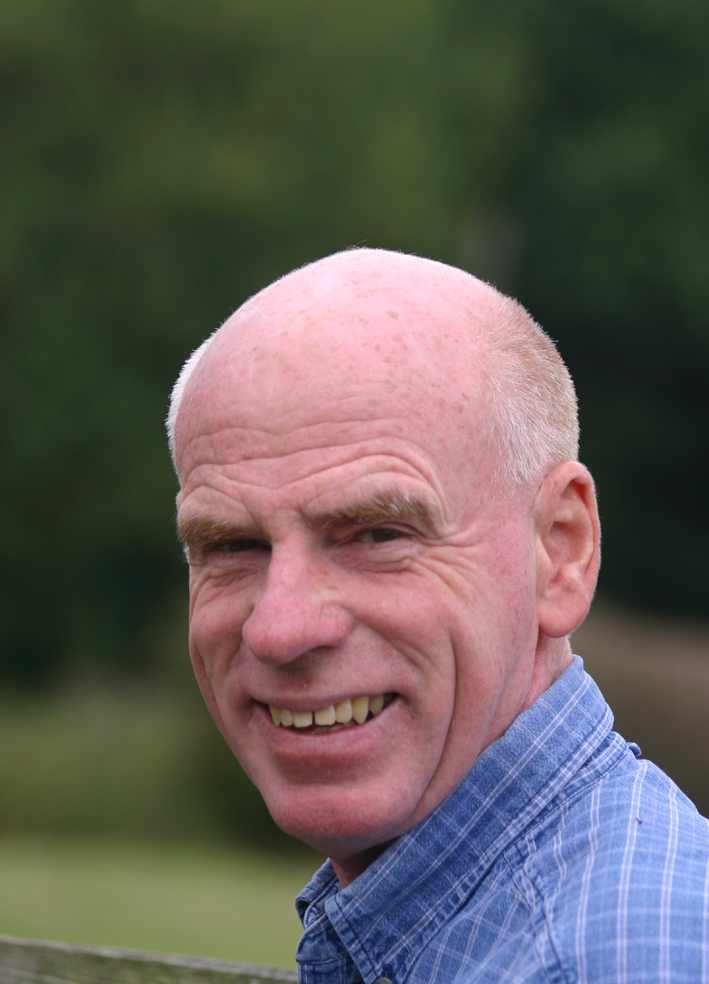 Tom lives and works as a farrier in Bedfordshire, UK. He is married to Carol and has two adult sons.
He comes from a long line of farriers and blacksmiths, his father, grandfather and great grandfather were all farriers and blacksmiths.
He started working for his father in 1967. During this time Tom attended Hereford School of Farriery for several months each year. Instructor Wally Inwood would come and visit Tom at his father's forge in Clophill, Bedfordshire. During this period he attained the RSS qualification (Registered Shoeing Smith with the Worshipful Company of Farriers), now called Dip WCF.
In 1971 Tom started his own farriery practice, which continues today. In the intervening years he has gained the AFCL (Associate of the Worshipful Company of Farriers), now called AWCF. Presently, Tom now holds FWCF qualification (Fellow of the Worshipful Company of Farriers).
Tom has served on the Farriery Craft & Executive Committees of the BFBA.
Today he enjoys general shoeing and trimming his clients horses and provides specialist services to equine veterinary practices.
Tom's interest in laminitis has developed through daily contact with equines with this condition and puzzling over all the differing and conflicting points of view expressed by all those around him.
The results of his research into hoof growth led to him formulating the Dorsal Wall Lifting Theory for equine laminitis in 1998 and a vertical grooving procedure which is still helping many laminitic horses today.
Current Research
Details of Tom's current research.
Tom Ryan FWCF
The Cottage
Pertenhall Road
Keysoe
Bedford
MK44 2HR
UK
Telephone: +44 (0) 1234 70 88 45
tom@equinehoof.co.uk
Publication
Date
Article
Peerj.com
15 June 2018

Review of data on hoof growth in normal and laminitic equines suggests a new etiology for acute laminitis

Forge
December, 2015, Vol 2 No 5, Page 4,

Quarter crack, a case history.

( Overall Winner of the Stromsholm Educational Award 2017 )

Connemara Chronicle
Volume 42, 2015, Page 211
Barefoot - The long view
Forge
June 2013, Page 8
Hoof wall separation syndrome in Connemara ponies
Connemara Chronicle
Volume 40, 2013, Page 183
Hoof wall separation syndrome in Connemara ponies
Connemara Chronicle
Volume 38, 2011
Foal limb development
Connemara Chronicle
Volume 37, 2010, Page 147
The Equine Foot
Forge
February 2010, Page 4
Demystifying Club Foot
Forge
October 2009
Minimising hoof distortion in laminitis
Forge
August 2009, Page 12
Distortion - the hidden menace in laminitis
Horse Health
February/March 2006 (issue 2), Page 20
What do we know about laminitis?
Hoofcare & Lameness
(issue 72)
Deep Cleft Thrush Infections
Horse & Hound
28 November 2002, page 19
Best foot forward
Forge
December 2000
The Dorsal wall lifting theory
Forge
October 2000
Laminitis induced by heel trimming of upright feet
Horse & Hound
16 November 2000, page 50
Growing Pains
Horse & Hound
25 May 2000, page 60
Cracking up
Horse & Hound
23 December 1999, page 64
The full picture
Horse & Hound
9 December 1999, page 64
Cover story
Horse & Hound
5 August 1999, page 70
Bearing up
Horse & Hound
7 January 1999, page 69
Road rage
Horse & Hound
13 February 1997, page 56
Finding the right balance
Horse & Hound
20 March 1997, page 82
Hardening up brittle hooves
Horse & Hound
12 June 1997, page 66
Mismatched feet
Horse & Hound
16 October 1997, page 74
Frog damage can be 'shear' disaster
Horse & Hound
15 January 1998, page 70
Trimming feet the natural way
Horse & Hound
9 April 1998, page 78
First steps to a healthy life
Horse & Hound
23 July 1998, page 74
On the level
Forge
Forge '89 (issue 5), Pages 11-12, 19-20.
Hoof growth in Normal and Laminitic Horses
Updated: 30/11/2019